RapidWeaver CMS: make editable sites with
Stacks

RapidWeaver CMS
Build in RapidWeaver edit with Pulse. Create Pulse CMS sites using RapidWeaver and Stacks. Use Foundation, Foundry (or your favourite theme) and Stacks as you always do and edit online with the flexible CMS for RapidWeaver.
Watch a quick overview on Pulse + RapidWeaver CMS 1-click installer — the CMS used by over 4,000 customers Get It Now ↗
Brought to you by two seasoned
RapidWeaver Developers:
These RapidWeavers have found this great workflow 👀
"Already in the last 5 months I have started or finished converting 20 RapidWeaver websites to Pulse. Easy integration with all my existing RapidWeaver websites, cost effective, and a 'future roadmap'."

Raimo Karhunen

Web designer using RapidWeaver to build Pulse sites from USA from USA | Read More on Raimo's story

"PulseCMS is by far the easiest and quickest way to implement a full feature blog and CMS solution using RapidWeaver that just works without any issues."

Webdeersign

RapidWeaver template and project maker from UK
Why should I use Pulse with RapidWeaver?
Realmac teach us how to use this RapidWeaver CMS with a video series
This course will teach you how to setup RapidWeaver with Pulse and allow users to login and update text, images, photo galleries, blogs and more.
View the course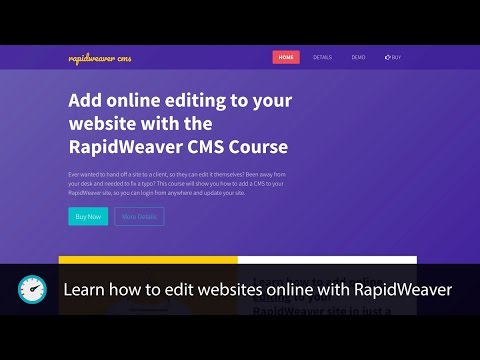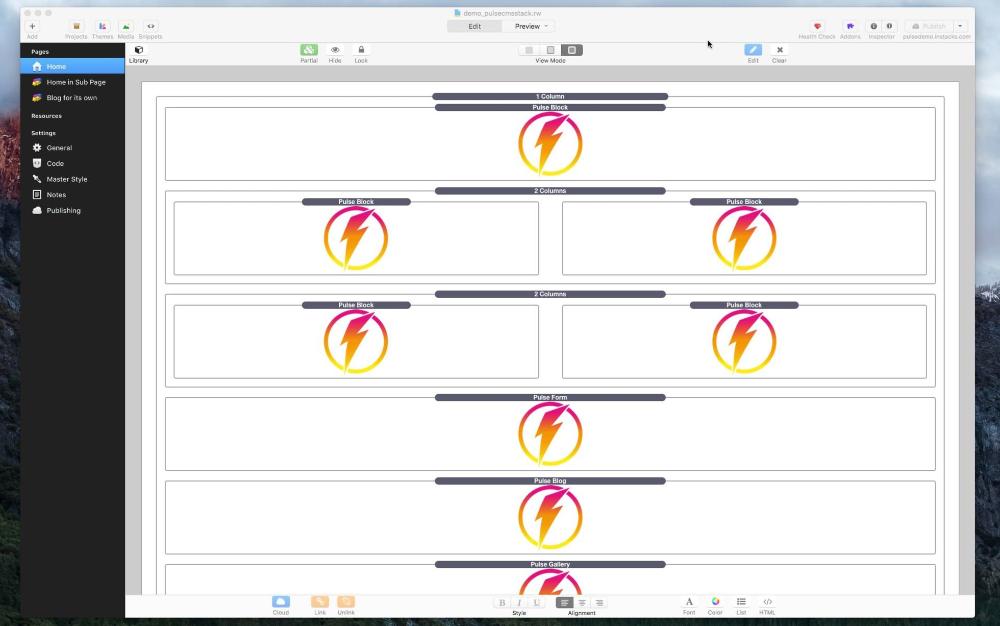 The same simplicity as you'd expect from RapidWeaver.
Premium Design and quality with little setup
Make your site the way you always do with Stacks & RapidWeaver. Add a blog, image galleries, sliders, blocks, contact forms... without needing to setup or install a database. Phew.

Take any Theme, Framework such as Foundry or Foundation, or RapidWeaver project you have made and connect it to Pulse with the Stacks from InStacks.
Plenty of RapidWeaver Projects
Power up your RapidWeaver CMS projects and give yourself a head start with these Stacks and Project addons made by 3rd Party RapidWeaver developers.
Explore in the Community
Project 3 Pulse Project

Foundation version uses Pulse for menu, specials & offers changes, dropzone, blog, contact form and newsletter sign-up.

Learn More

Iceland Pulse Project

Professional Foundation project built with Pulse and RapidWeaver in mind. Open the project file and edit the Stacks content for speed.

Learn More

Moeller Pulse Project

A stunning and eye-catching project using the blog capabilities of Pulse CMS and the new custom made UIkit + Pulse stack. Great combo.

Learn More
Looking for RapidWeaver Tutorials?
There's plenty of text and video to get you started.